Due to someone 'praying to Sanae' it occured to me it might be amusing if we worked out our own pantheon of gods usable for any Dungeons and Dragons campain.
Obviously the first entry would be;
Youmu Konpaku
Ghostly Gardener, Half-phantom Gardener, Gardener of the Azure Sky
Lesser DeitySymbol:
Diamond Ingnia of Interwoven Flowers.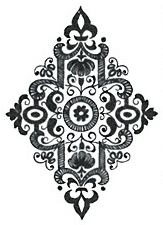 Home Plane:
Hakugyokurou
Alignment:
Lawful Neutral
Portfolio:
Servitude, Gardening, Swordsmanship, Duty, Swiftness
Worshippers:
House Servants, Gardeners, Warriors, Guardians
Cleric Alignments:
LN, TN, LG, NG
Domains:
Plants, War, Death
Favoured Weapon:
Bastard Sword (Katana) & Short Sword
Her appearance does not differ from a normal human but she has a much longer lifespan than one. The phantom-half of Youmu is different from a normal phantom like herself not being like a normal human. She has been seen frequently in the human world, particularly so due to the weakening of the border between the two worlds. She is a very powerful swordswoman who uses two swords, the Roukanken and the Hakurouken. Furthermore, she patrols daily around the Netherworld on the morning and at night. She is very dedicated in her work.
Dogma
Those who have a duty to others should always see that it is done as swiftly and aptly as possible, nothing is of greater importance than serving those you are sworn to and you should develop your skills to be of great an aid as you can be.
You should always be ready to defend your lord and followers of Youmu should focus on achieving both the skill to preform their duties but also those needed to defeat those who would do your lord harm.
Clergy and Temples
There is no major temples to Youmu, rather it is more common for small shrines to be made in a hollow or recess of the follower's home. These usually include atleast one depiction of Youmu herself, it is not uncommon for followers of Youmu to keep weaponry around the home incase of sudden need to raise to a defense.
Avatars
Avatars of Youmu are known as Myon, these ghostly spirits generally appear as a incorpreal white mass and they may adopt a form similar to a ghostly white variant of Youmu herself.